There's major development happening in Kenton! But it might not be the type you've been seeing elsewhere around the city. In April 2020, Kenton welcomed Portland's newest LISAH project, Argyle Gardens!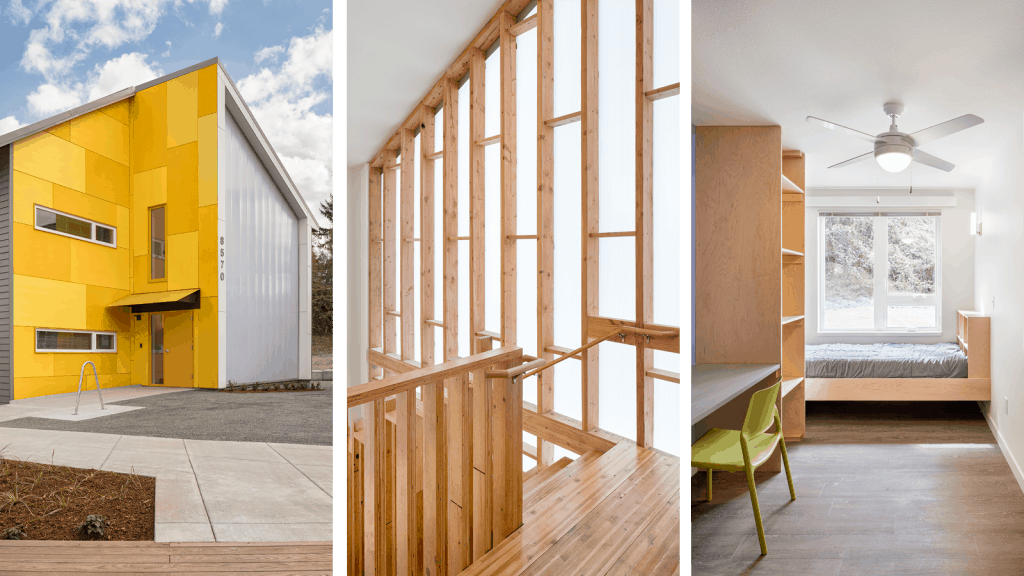 L.I.S.A.H. LISAH— or Low Income Single Adult Housing (LISAH), is a co-modular housing concept coined by Holst Architecture. It's a modular construction concept designed to be configured easily for many uses, and resident demographics, making it a versatile option for development around town. Its low cost makes it an ideal method for housing the formerly homeless, workforce, students, retirees, and even intergenerational families. It aims to drive down both the construction and operating costs of deeply affordable housing by refreshing the single room occupancy (SRO) approach to housing single adults with very low incomes. 

Argyle Gardens
Argyle Gardens boasts a strategic location—close to the MAX, bus lines, a public park, and commercial shopping areas. The largest building houses thirty-six 220 square foot studio apartment units, while the other three builds have two six-bedroom units, making Argyle Gardens home to 72 occupants. A large community room, laundry facilities, and support service offices serve as a central hub and shared gathering space for all residents. The location was originally topographically steep and had existing vegetation, providing privacy but challenging the design team. Despite the challenges, they achieved creating a space that takes careful consideration of ADA access requirements, environmentally friendly building practices and material, and the maintenance of the large staging area required for modular construction of each phase.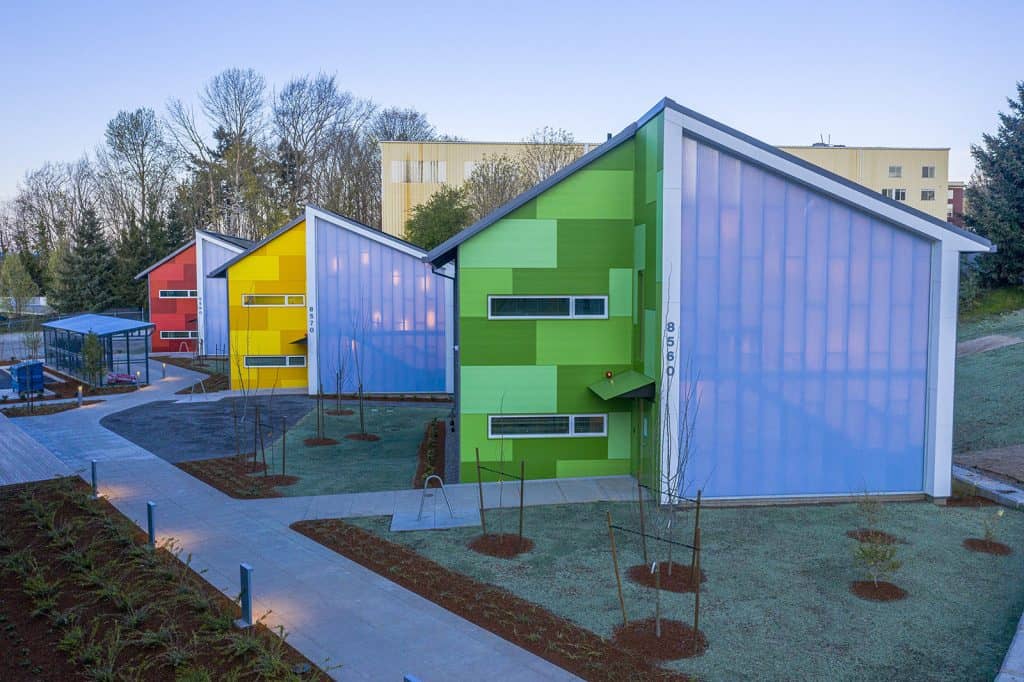 Contributors
Holst is an award-winning, women-owned architecture firm committed to creating architecture that is in harmony with nature while respecting and responding to its context. For over 27 years, they have been creating innovative buildings tailored to each client's needs while also expressing the highest environmental, social, and aesthetic ideals. Argyle Gardens was built with Transition Projects—A Portland organization delivering life-saving and life-changing assistance to some of Portland's most vulnerable residents. Walsh Construction and development consultant Housing Development Center were key team players, along with the Kenton community at large. The hope for Argyle Gardens is that it will prove to help Kenton alleviate issues related to homelessness in the area in an innovative and holistic way.
According to Transition Projects, Argyle Gardens has already achieved the remarkable –  rents lower than $300, allowing low-income folks and individuals transitioning out of homelessness to live in quality housing that they can actually afford. It'll be exciting to see the long-term impact of LISAH type construction around the city. I hope for the most from this innovative solution to serving the cities homeless, and all other populations in need.