Born in 1903 in Paris, French architect and designer Charlotte Perriand always believed that better designs create better societies. After her high school teacher noticed her talent in drawing and with her mom's encouragement, Charlotte studied at the École de l' Union Centrale des Arts Décoratifs ("School of the Central Union of Decorative Arts") from 1920 to 1925.
She was seen as a freedom icon that liked to take her time in a space before she started the designing process. She mentioned in her autobiography "I like being alone when I visit a country or historic site. I like being bathed in its atmosphere, feeling in direct contact with the place without the intrusion of a third party."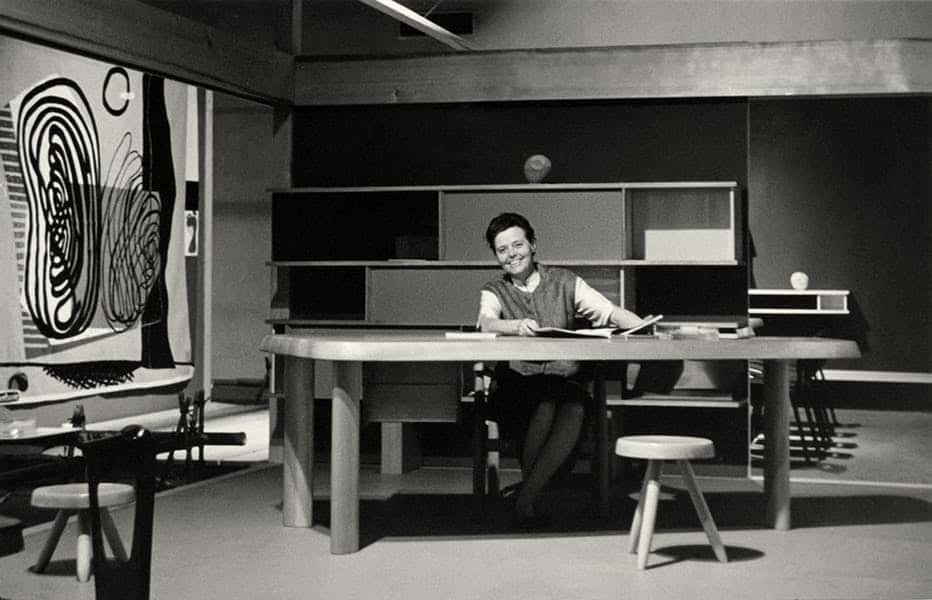 Two years after her graduation, she began working as an interior designer out of her studio on Place Saint-Sulpice. Her research and growing interest in furniture design led her to collaborate with Le Corbusier and Pierre Jeanneret in the 1920s and 1930s. During this time she worked on major projects including the Villa Church, the Villa Savoye, the Cité du Réfuge for the French Salvation Army, and the Pavillon Suisse at the Cité Universitaire.In 1934 she began specializing in pre-fabricated buildings for leisure pursuits, including the Maison au Bord de l'Eau, one of her acclaimed designs that never saw execution (pictured below), as well as hotels and mountain shelters.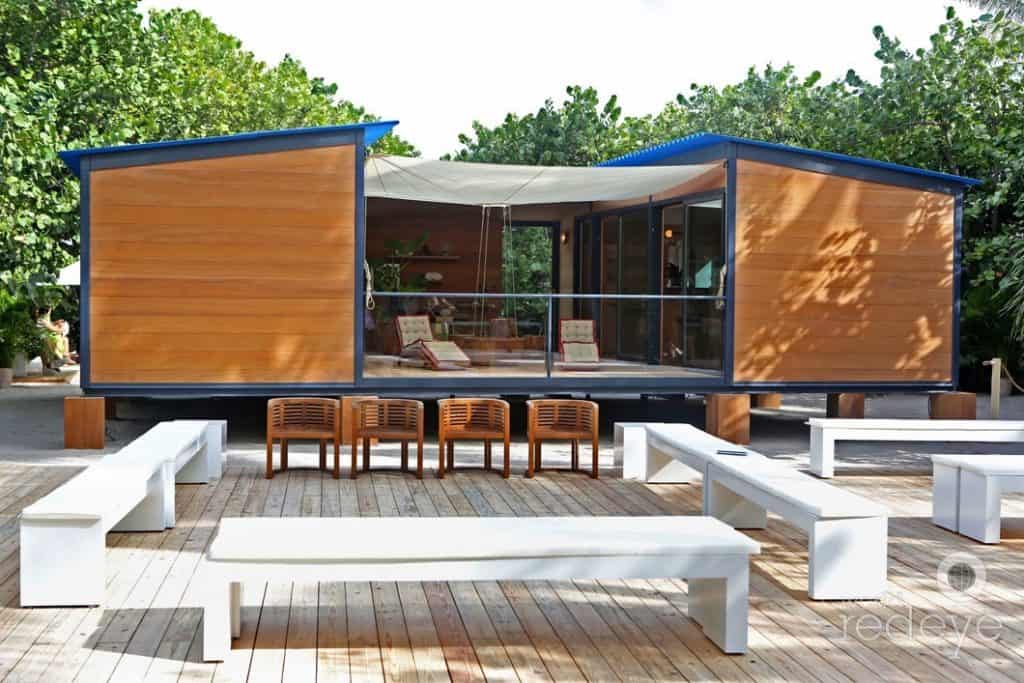 In 1940 Perriand was appointed as the official advisor on industrial design to the Japanese government, and left for Tokyo, where she remained for six years. All her work thereafter would display a Japanese influence. Major projects followed, notably for Air France (1957-1963) and the Musée National d'Art Moderne in Paris (1963-1965). Perriand's work has been the subject of many exhibitions, highlighting her "synthesis of the arts" and her singular vision for functional design.
Charlotte passed away on October 27th, 1999—three days after her 96th birthday. To mark the twentieth anniversary of the passing of Charlotte Perriand, the Louis Vuitton Foundation has paid tribute to her as an architect and visionary creator through an exhibition of her work exploring the links between art, architecture, and design. The exhibition, which is currently open until February 2020,  retraces the architectural work of Charlotte Perriand, whose creations presage current conversations about the roles of women and nature in our society. Visitors will have a unique opportunity to engage directly with a world of modernity. You can read more about this tribute here.
——
Marisa Swenson
Modern Homes Portland
971.285.7955