Born in 1976 in Plainfield, New Jersey, and raised in New York, Hank Willis Thomas is a conceptual photographer whose work addresses modern issues of identity, politics, popular culture, and mass media as they pertain to American race relations. He earned a BFA in photography and Africana studies at New York University's Tisch School of the Arts (1998) and an MFA in photography, along with an MA in visual criticism, from the California College of the Arts, San Francisco (2004).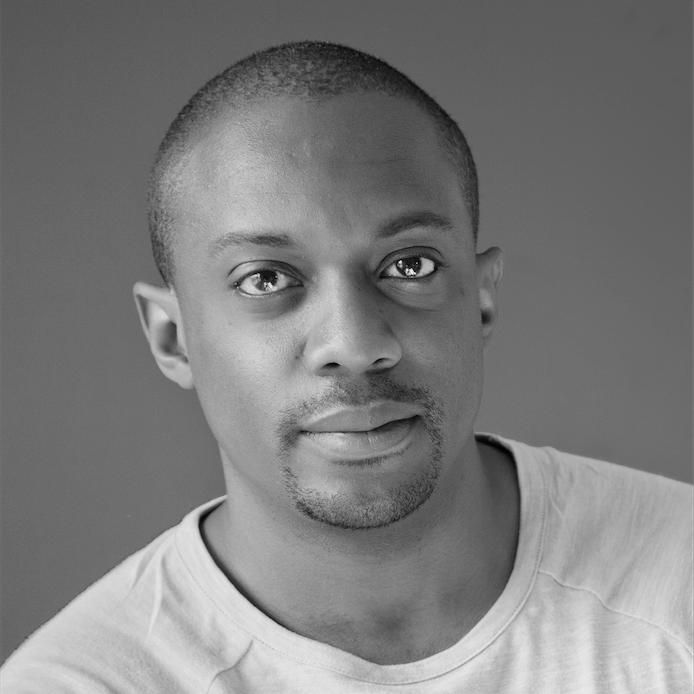 His work has been exhibited throughout the United States and abroad, including the International Center of Photography, New York; Guggenheim Bilbao Museum; Musée du Quai Branly; Hong Kong Arts Centre, and the Witte de With Center for Contemporary Art, Netherlands. Solo exhibitions of his work have been featured in numerous museums across the United States.
This fall, the Portland Art Museum is honored to present the first major retrospective of this important artist's work. Organized by the Portland Art Museum and co-curated by Julia Dolan, Ph.D., The Minor White Curator of Photography, and Sara Krajewski, The Robert and Mercedes Eichholz Curator of Modern and Contemporary Art, Hank Willis Thomas: All Things Being Equal…features more than 90 works including early photographic series, recent sculptures based on archival photographs taken during historic 20th-century events, quilts constructed from commercial sports jerseys and prison uniforms, video installations, interactive two-dimensional and time-based works, and public art projects. In addition, the Museum has supported the creation of a new and monumental flag-based work addressing lives lost to gun violence in the United States in 2018 that will serve as the entry point to the exhibition.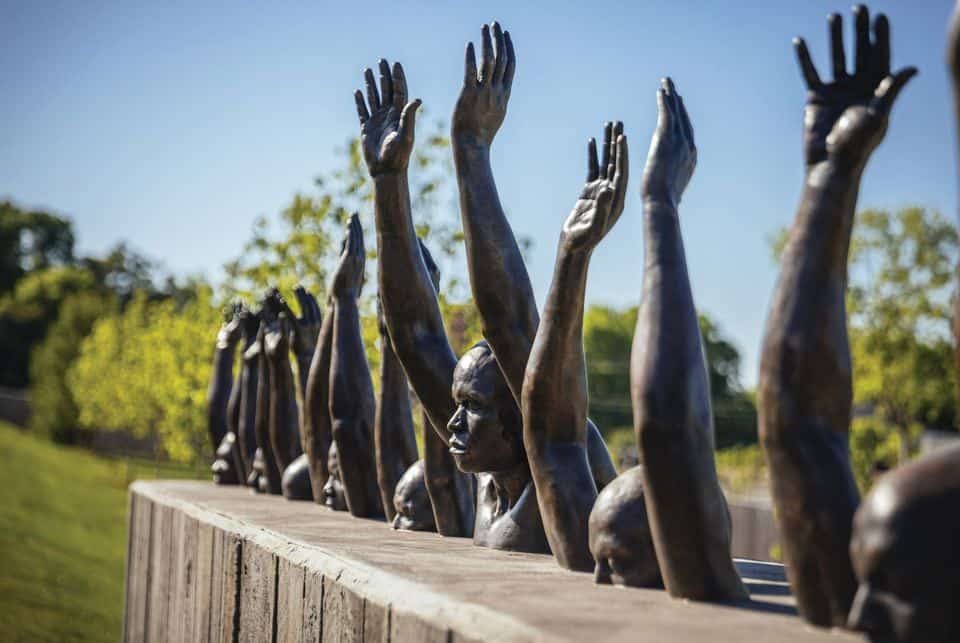 Hank Willis Thomas: All Things Being Equal…is only in Portland for a few days more, ending on the 12th of this month. Make time for this impeccable exhibit—purchase your tickets here.