Frank Lloyd Wright had a vision for the future of America. Well designed, affordable homes for the American middle class. Homes built with such intentional design that they would produce a more harmonious and enlightened society. The Usonian style home was the result of this research. Approximately 60 single-story homes across the U.S., built from native materials, with flat roofs and cantilevered overhangs for passive solar heating, natural lighting and radiant-floor heating are the result of this dream. Does this sound like a vision born in the 1920s? It's easy to see how ahead of his time Wright truly was.
Today, these homes are veritable American treasures. I love them for their incorporation of the outer natural world, deep simplicity, and the fundamental belief of the democratization of American life that fueled their design.
Take a look below to learn more about a few of my favorite Usonians.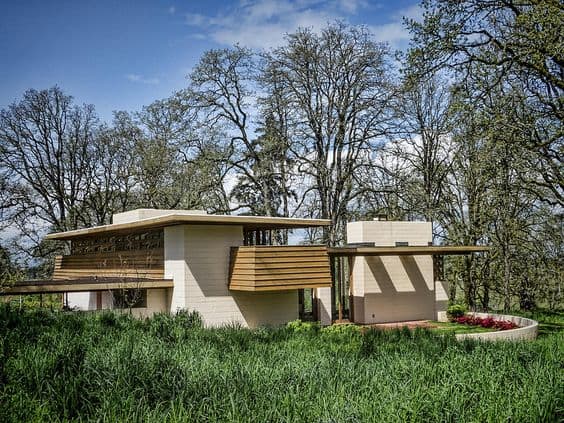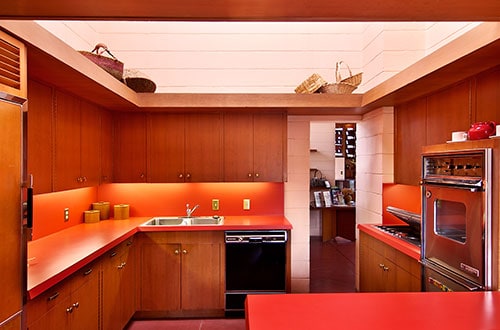 The Gordon House: The only home that FLW designed in Oregon. It was slated for demo but saved, moved to the Oregon Gardens in Silverton and is now available to tour or rent for events. Want to visit? Learn more here.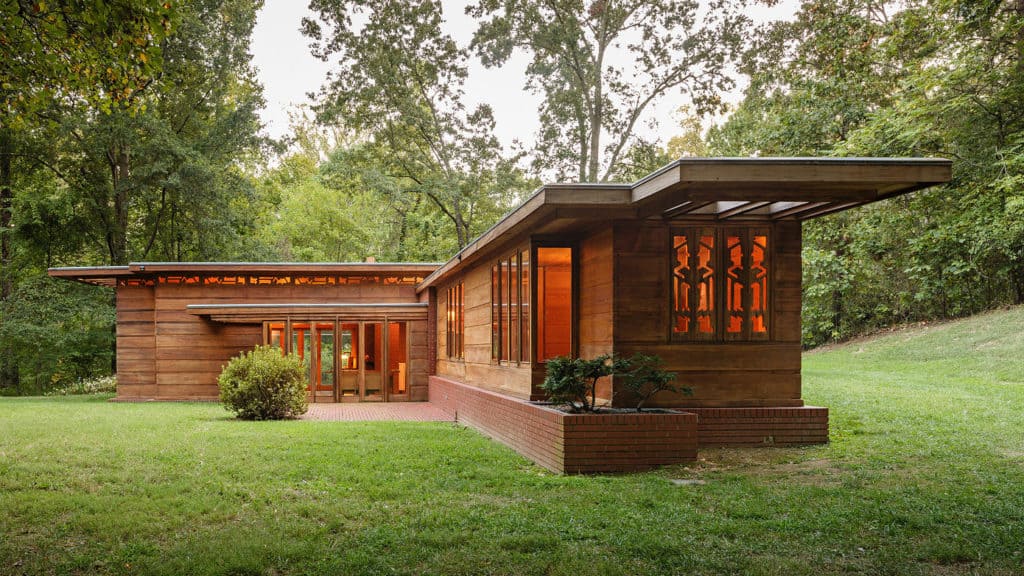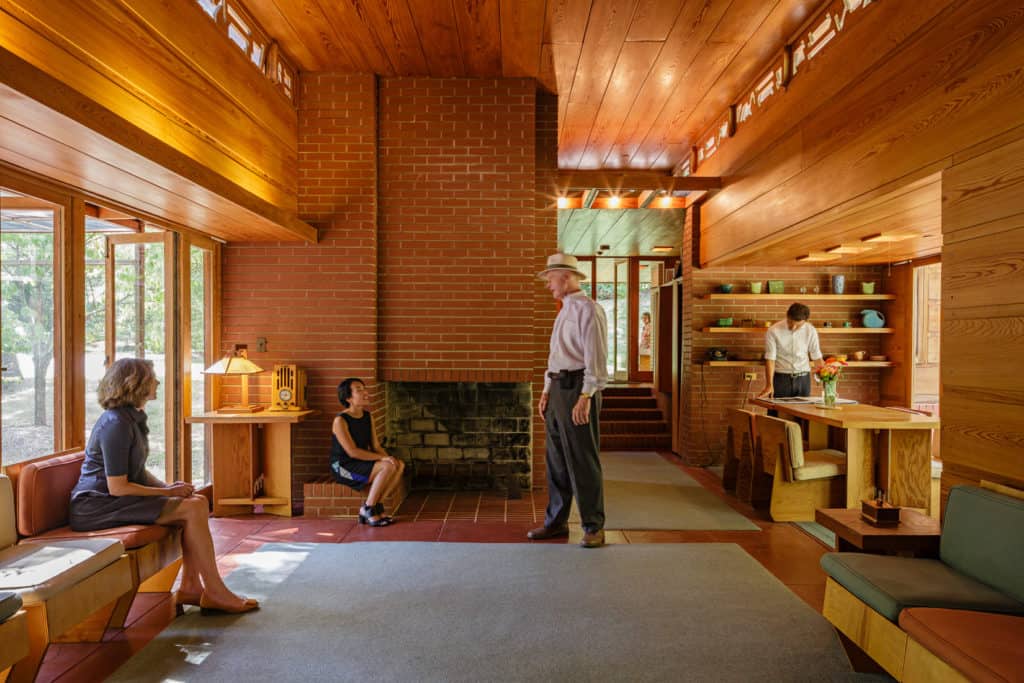 The Pope-Leighey House in Mount Vernon, unusual for its copious amount of wood and that it is smaller than typical Usonians. Read more about this home here.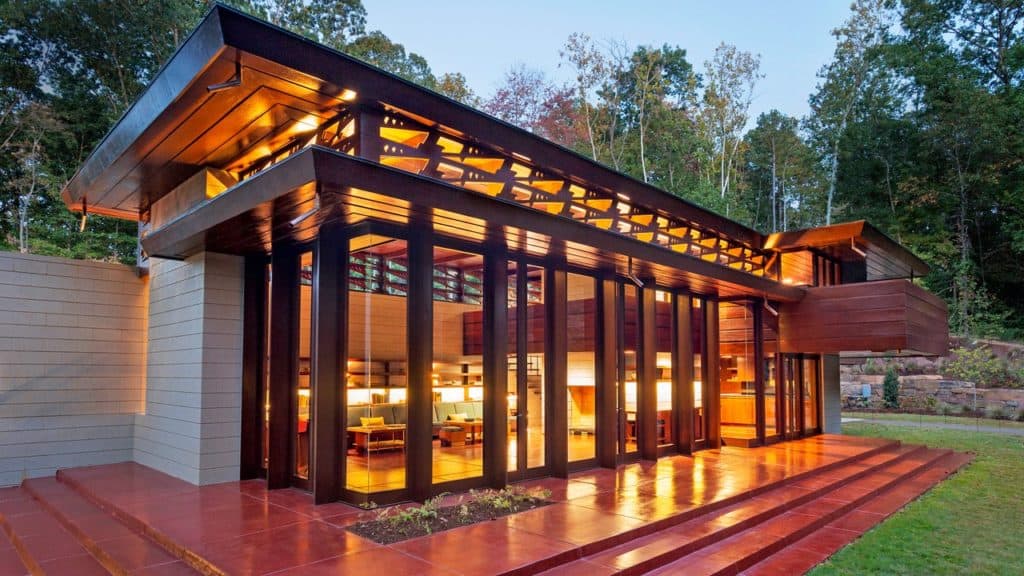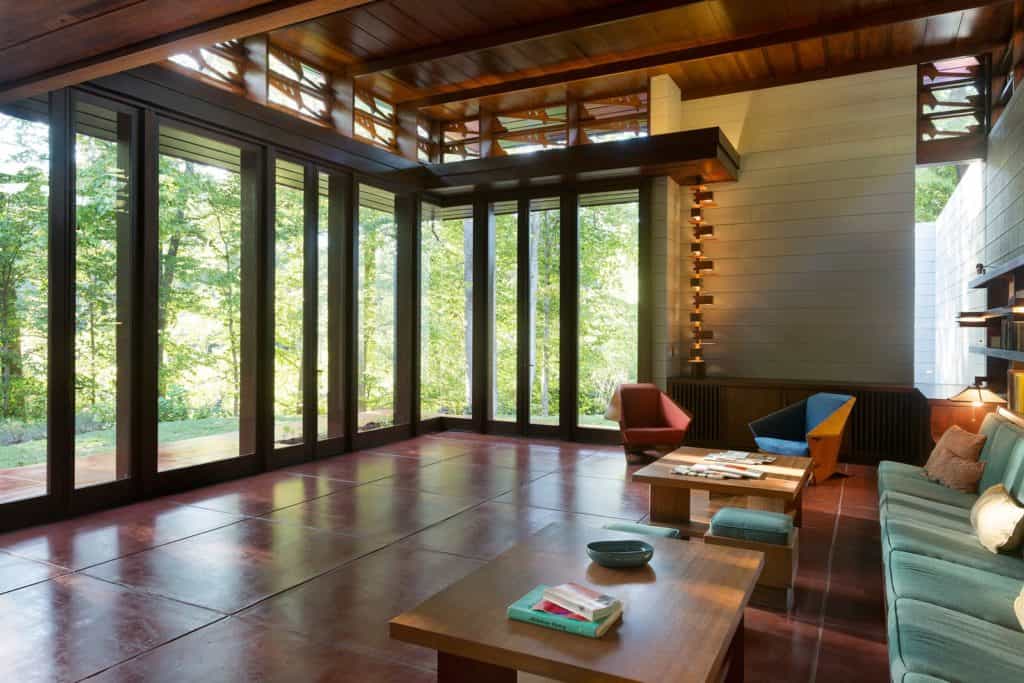 The Bachman-Wilson house. This home has been re-located from New Jersey to Arkansas and completely resconstructed. Read more here.
____________________________________________________________________________________________________________
Over the past 10 years, I have worked to build an extensive database of people interested in knowing more about modern and mid-century homes, buyers looking to purchase them and sellers curious about what their unique home might be worth. I also live in a unique modern home and understand first hand the joys and pains that come with caring for these special places. If you are interested in purchasing or selling a modern home, Rummer homes, or mid-century homes contact me – I keep my fingers to the pulse of this market and would love to help!
Marisa Swenson – Specializing in Rummer Home Sales
971-285-7955