Though perhaps not as well known as his contemporaries, Belluschi and Yeon, Van Evera Bailey cannot be excluded from the examination of regional modernism in Oregon. Known for the sensibility and structural innovation of his designs, Bailey acquired his experience as a draftsman under the apprenticeship of William Purcell, one of the popular architects specializing in the Prairie Style of architecture.
Having had his career affected by the difficulties of the Great Depression, Bailey finally got his big break in 1940 as the supervising architect for the Jan de Graaf house in Dunthorpe that was designed by famed modernist architect Richard  Neutra.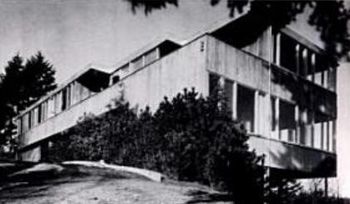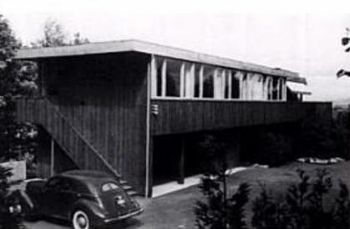 "Neutra [architect] had planned for a stucco exterior, but Bailey suggested cedar siding as a material that would weather the wet climate and give the house a local flavor. The change was made, and the house was widely recognized in the architectural press. Bailey gained nationwide recognition as a "northwest architect."
Counted among the innovations Bailey made to the Northwest Style, is a stilt-type construction designed to support houses on steep hillsides while minimizing long beam spans – still frequently used in construction in the hills of Portland, and laminated roofing constructed from fir that eliminated the need for trusses, insulation, and ceiling finish.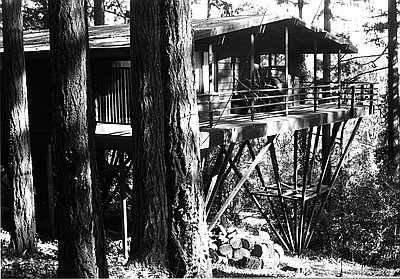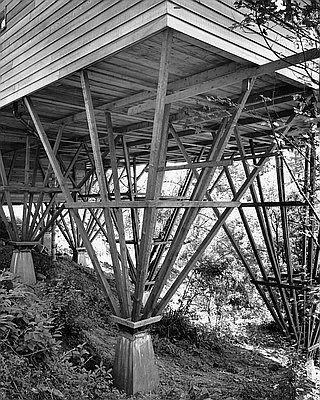 "Bailey's houses of the 1940s and 1950s document the design trends favored by the upper-middle class in post-war America. With two-car garages and built-in hi-fi cabinets, they were the dream houses of the era, modified to suit the climate and landscape of the Pacific Northwest."
In 1968, Bailey retired to the Oregon Coast with his wife. He passed in 1980 and at the Baileys' bequest, the annual Van Evera Bailey Fellowship is awarded for the professional development of mid-career architects in Oregon.
Read more on about Bailey here and here.
______________________________________________________________________________
MARISA SWENSON – Broker
971-285-7955
marisa@modernhomesportland.com
modernhomesportland.com