Frank Shell was a pioneer of modern commercial design. He operated in Oregon between 1950 and 1980 and was known for his cutting-edge style, which now defines the iconic midcentury modern look. He specialized in schools and churches, but also designed many homes, especially around the scenic Reed College area.
Shell was born in Omaha, Nebraska and received his degree from Washington State before moving to Portland in 1949. He created the firm Farnham, Shell, and Hoyt with his two partners, Jonathon Farnham and Charles Hoyt. Like other influential architects of the time, Shell was inspired to design affordable suburban homes with flexible floor plans that could change as needed.
His notable structures include Estacada and Oakridge high schools and Tabor Heights, Calvin Presbyterian and Hood View Churches. He resided in Portland until his death in 2006, at 86 years of age. A classic Frank Shell home was featured in the 2016 Portland Modern Home Tour  – enjoy photos of this enviable Cedar Hills home here (previews pictured below).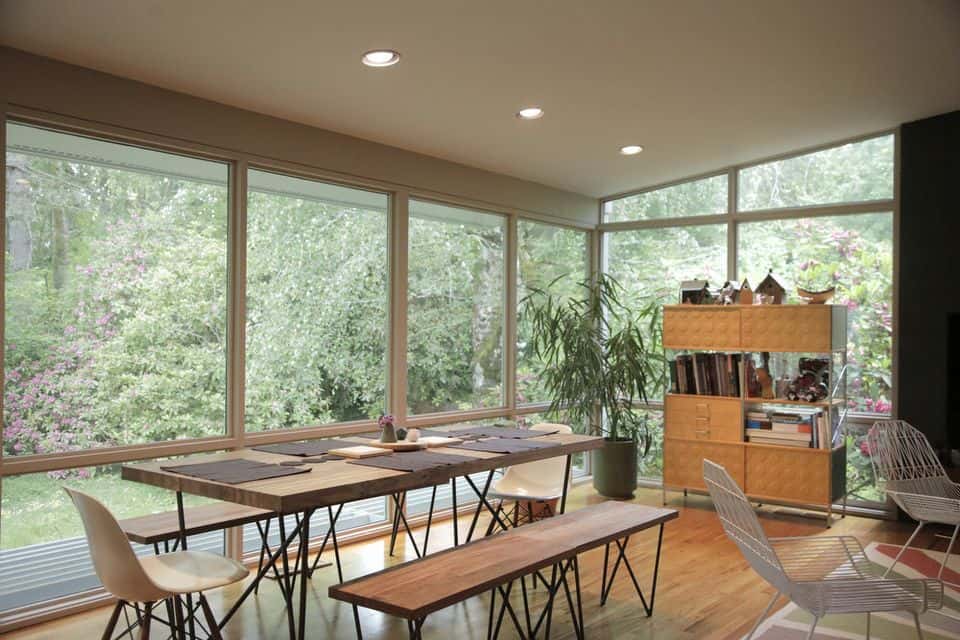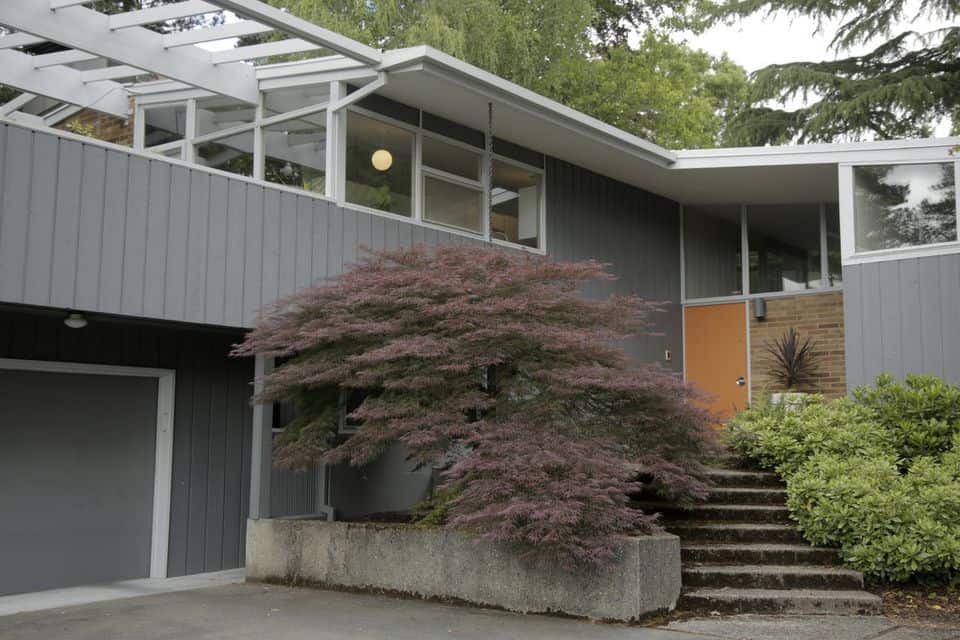 (Photos courtesy of Stephanie Yao, The Oregonian)
Marisa Swenson
Modern Homes Portland
971.285.7955