You're likely reading this from your living room as you shelter-in-place to help decrease the spread of COVID-19. First of all, thank you for doing your part to flatten the curve! Secondly, by this point, you've run through your top picks of Netflix series and done more home projects than you normally might in a year. Well, I'm here with a timely update for the architecture and design buffs out there—Dezeen has curated a list of not-to-miss documentaries and where to find them, many for free! And I've grabbed a few of my absolute favorites for you below. From Eames to Rams these documentaries will captivate your mind and fill up your history & art-loving cup, right to the brim.
Check out these Documentaries on Architecture and Design:
1. Rams, 2018 (Free)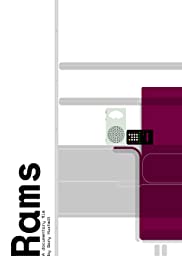 A rare look into the life and work of iconic designer Dieter Rams. Rams spent over three decades as chief designer of German electronics company Braun. Directed by Gary Hustwit, in the film Rams expresses his regret with his involvement in fuelling a culture of overconsumption. Hustwit is featuring free streaming of one of his documentaries per week for the duration of the pandemic. You can stream 'Rams' for free, here.
2. Eames: The Architect & The Painter, 2011

Charles Eames and Alexandra "Ray" Eames were industrial designers who contributed to the development of modern architecture and furniture. They are well known for their signature molded plywood furniture.
The documentary is directed by Jason Cohn and Bill Jersey and narrated by James Franco. It examines Eames' impact on post-war American culture as well as reveals intimate details about their relationship, including love letters, photographs and artifacts produced by Charles and Ray. It also includes interviews with family members and design historians.
Where to watch: Available to rent on the iTunes store.
3. Barbicania, 2014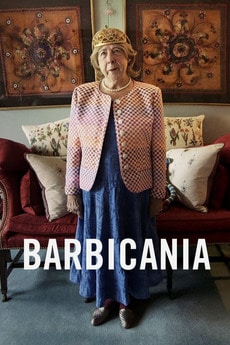 Barbicania explores the architecture of London's iconic Barbican Centre and Estate, which is one of the most representative achievements of brutalist architecture. Directed by Ila Bêka and Louise Lemoine, the film tells personal stories of the dwellers.
Where to watch: Available to rent on Vimeo.

4. City Dreamers, 2019

The filmmaker, Joseph Hille, explores the careers of four women in the field of architecture, urban planning, and landscape architecture – Phyllis Lambert, Denise Scott Brown, Cornelia Hahn Oberlander and Blance Lemco van Ginkel.
Each of these women has influenced the way our cities are designed and built today and will be built tomorrow. For example, Phyllis Lambert was responsible for the construction of the Seagram Building in New York. Blanche Lemco van Ginkel, along with her husband, helped to save Old Montreal from being destroyed for an expressway. Cornelia Hahn Oberlander was among the first to introduce the concept of green roofs in several major cities. And Denise Scott Brown transformed the way we think about contemporary architectural and urban heritage.
City Dreamers is a film about our changing urban environment and how these women architects are trailblazing the way for a world that is built on environmental values.
Where to watch: Available to rent in the US on Vimeo.
5. Citizen Jane: Battle for the City, 2017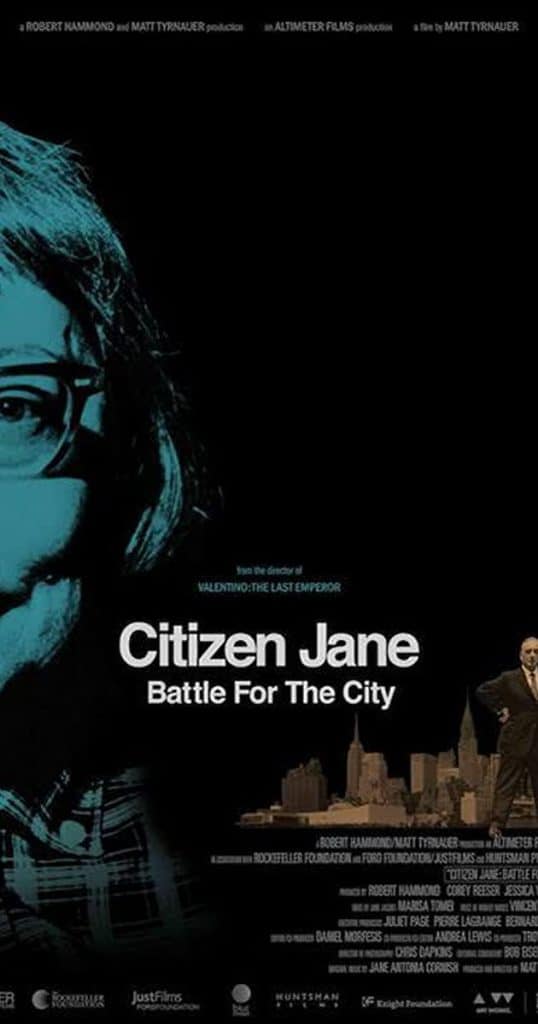 Directed by Matt Tyrnauer, the film explores the work of writer and activist Jane Jacobs, whose work focused on how urban expansion and city planning affected the city's communities. The film also goes in-depth into the battle she faced fighting with Robert Moses, New York's infamous city planner.
Where to watch: Available to rent on iTunes.
6. Architecture of Infinity, 2018

In this film, Christoph Schaub explores "spiritual life" in architecture, as well as fine arts and nature. In interviews with architects such as Peter Zumthor, Álvaro Siza, James Turrell, and Cristina Iglesias, he looks at how sacred spaces are designed for transcendental experiences.
Where to watch: Available to rent on Vimeo.
Check out Dezeen's fully curated list here.
Enjoy and stay safe!