You probably know Jones for his formidable work in Southern California. Credited with over 5,000 builds, including whole middle-class communities in the modernist style, even to this day his homes are coveted among the wealthy and famous. It was in December of 1950 when one of his home designs was featured in Architectural Forum magazine that Jones found both the venue and the freedom to explore his work. This break came in the form of building magnate Joseph Eichler, who was awarded "Subdivision of the Year" in the same magazine and discovered Jones' work there within. They joined forces—a relationship that continued until Eichler passed in 1974.
His design influence was felt up and down the West Coast, and his style complemented and overlapped the period of Northwest Modernism happening around the same time.  He is one of the few renowned architects from outside the PNW to come and design homes in the Portland area, largely in collaboration with a local homebuilder Hallberg Homes and it is rumored that he had a few meetings with Robert Rummer while he was in town as well.  The tract of homes in Murmuring Pines that Jones designed a few models for Hallberg was sadly not built full of theses designs for some reason but the four models do remain.
I keep a close eye on his homes in the area and I have been watching this particular home for many years, driving past when I am in the area to see what the condition was. It had been in disrepair for a long while and the thought of what the interior could look like was heartbreaking.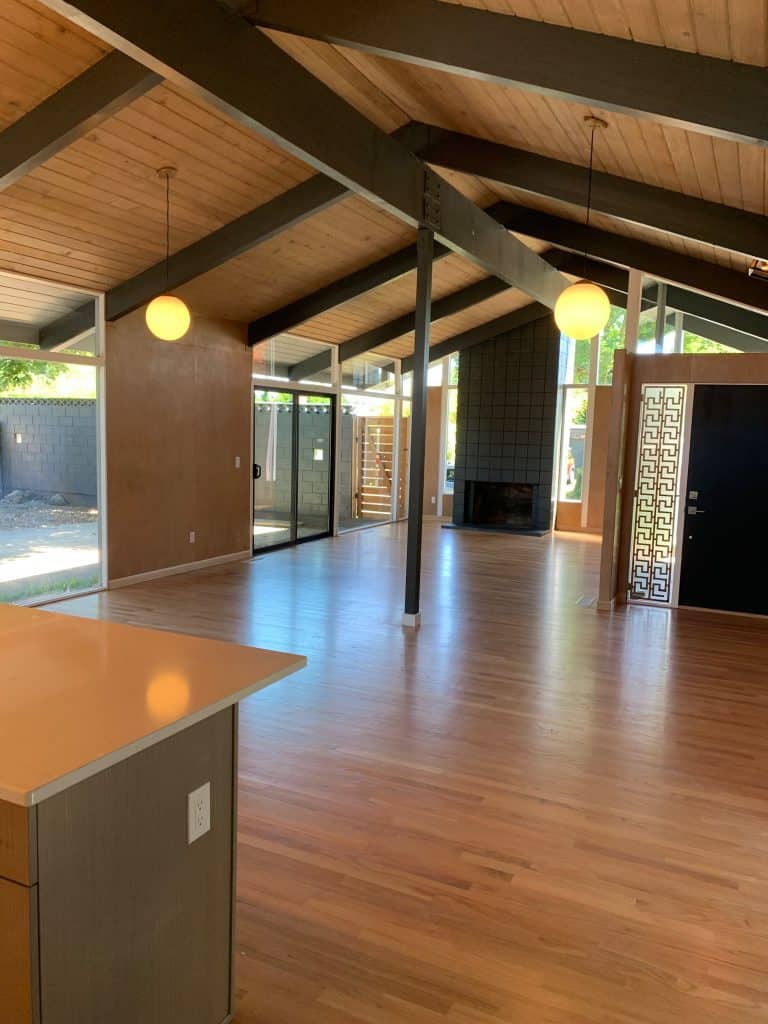 A few months ago, a good friend of mine who lives nearby alerted me to the fact that the home was vacated and that someone had purchased it. I looked up the new owner's name and found that it was a local real estate broker who renovated properties. I contacted the owner who said that the neighbors had mentioned he contact me to potentially advise him with his planned renovation of the property. The neighbors had expressed concern that the original details and architectural integrity might be lost in the renovation process. I was more than happy to oblige. We walked through the property together, and I gave suggestions on what to salvage and advised on where to get replica products to keep the look and feel of the original details where possible.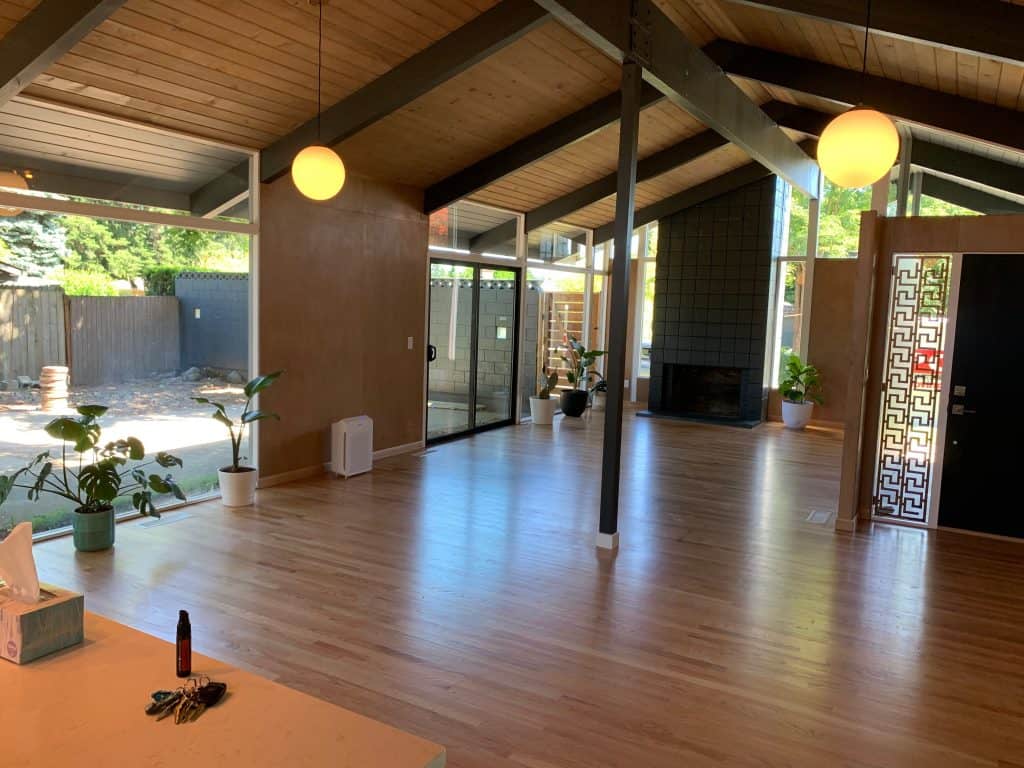 During this time, some very close friends of mine were looking for a unique mid-century home to call their own. I discussed the possibility of these clients purchasing the home off-the-market with the owner and he thought that could work. We presented a good offer with the option to give feedback to finishes and it was accepted!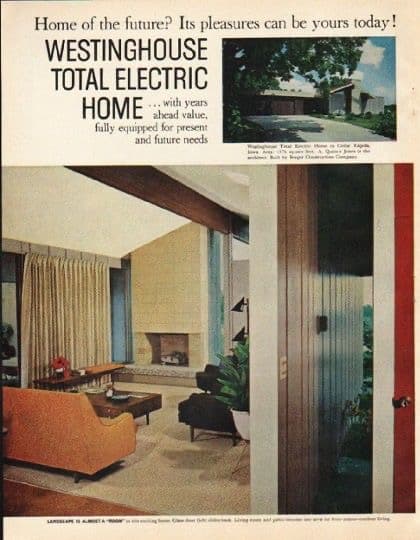 One of the great privileges of my job is to advocate for the preservation of these great pieces of Oregon history where I can. It can be a challenge when architects like Jones are designing art that is meant to be used and lived in. When I get the chance to help see these unique homes into the hands of people I know will love and care for them, it is an absolute privilege.
If you are looking to renovate, buy, sell or consult on your midcentury Portland home, get in touch! It is not only my career, but my passion to work in the Portland midcentury community.