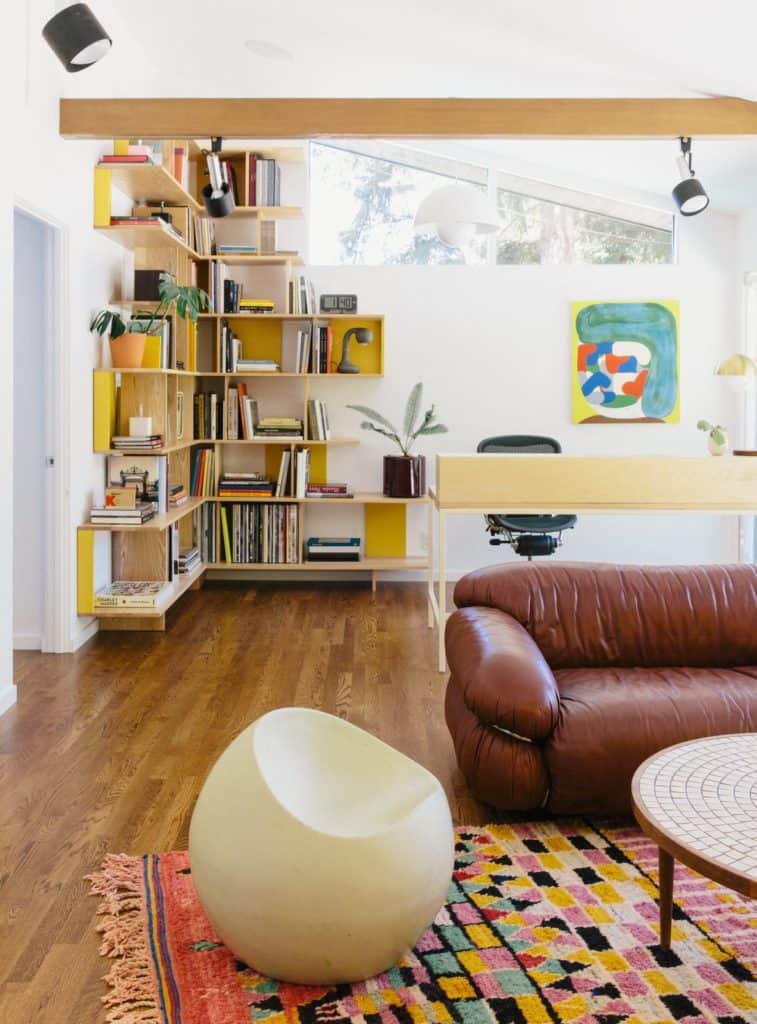 A few years ago, I sold this beautiful Bill Fletcher designed Northwest Regional style home and lately it's been on my mind. This was one of those magical moments where the buyers were in town to see only a few homes and we had the scoop on this homecoming up on market but not yet listed and the stars aligned when my clients walked through the doors and fell in love instantly.
A little while after taking possession of the home the new owners started an in-depth period sensitive renovation designed by Jessica Helgerson.
This unique home now radiates, while still boasting some of its original features – sculptures by both Lee Kelly and Bonnie Bronson, some of my favorite Portland artists, still stand both throughout the interior and exterior of the home. The preserved wood detailing and the seamless addition of similar wood touches feels so warm and is a trademark of the Northwest Regional style. It is such a unique home, and they had the fortune of having it featured in Dwell magazine post-renovation.
I am so glad that the owners decided to keep so close to the original style of the home, even going so far as to employ a team of professionals who truly understood the historical context of their home, 
"Wanting to stay as close as possible to the original design, Aaron tracked down Dale Farr, who was a partner in Fletcher's architecture firm (Fletcher has since passed away). Farr was tasked with making structural updates for a modern family, like extending the garage four feet to fit an SUV, and adding a media room off the front entrance to create a place for a 50-inch TV. The rotting roof shingles were replaced with dark metal standing-seam panels, which, Farr notes, "still look appropriate for the time." And nearly all of the many single-paned windows were custom-fitted with double-paned glass—so they look the same but are now more energy efficient."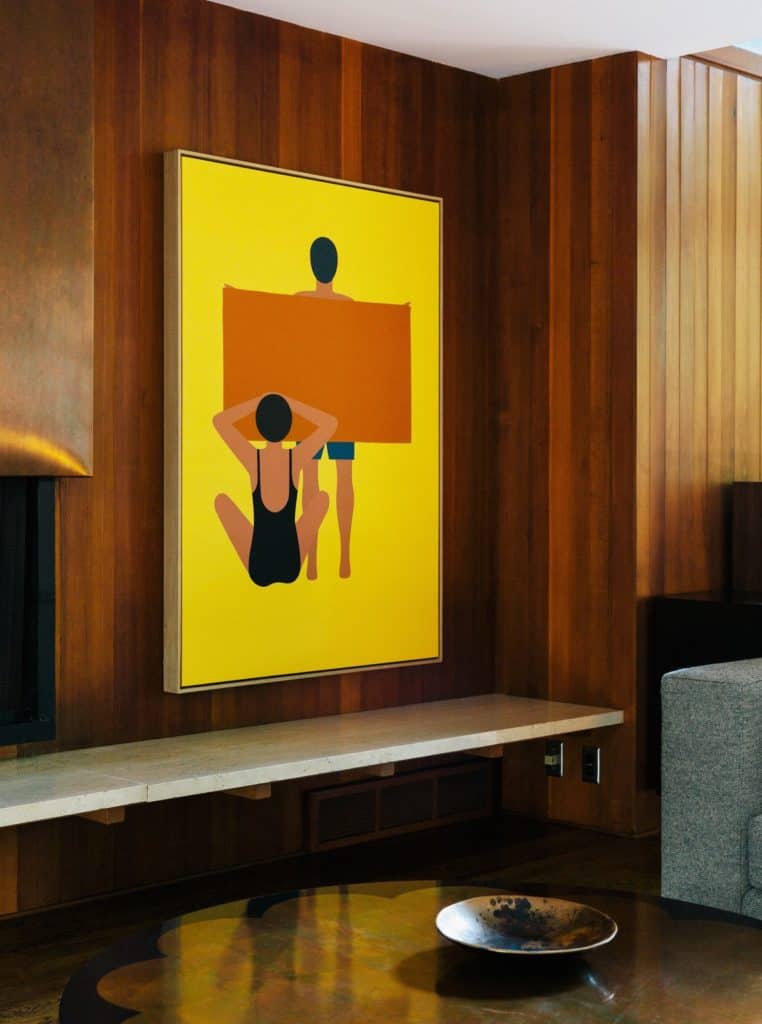 Read more on the feature in Dwell magazine here.
Bill Fletcher
Another member of the infamous 14th Street Gang, Bill Fletcher is a name to know here in Regional Modernism. His residential designs were emphatically minimalist and stressed the integration of nature, strong geometry and deft use of proportion.
Born in 1925, Fletcher graduated from the University of Oregon's School of Architecture in 1950 and established an office at SW 14th and Columbia where he not only shared space but collaborated with other great names in regional architecture – Saul Zaik, Donald Blair and George Schwartz, to name a few.
Fletcher was known for his careful site placement which ensured that his homes would take full advantage of the sunlight that so often eludes the Pacific Northwest. Other notable markers were that his residences often included purposeful accommodations for art – his collaborations with the above mentioned Lee Kelly are well-documented.
What results are truly beautiful Northwest Regional Modern homes, rife with indigenous materials and beautiful local details, surely making Fletcher one of my favorite local architects.
You can read more about Bill Fletcher's legacy here.
By now you know that these homes are my passion. If you think they may be a good fit for you, give me a call to see what is available. 971-285-7955