Joachim Carl Ernst Grube, also known as Joachim Grube, is a well-known architect recognized for his contributions to the built environment, not only in Oregon, but also around the world.

Grube was born in Prinzenweg, Danzig, Germany on the 12th of October 1932. He came to Portland, OR in 1960 when he was approximately 28 years old. He and his family found themselves in a refugee camp with thousands of other displaced people all because World War II had just ended. They were repatriated to West Germany, and Joachim eventually got an engineering diploma for Architecture from the Hamburg School of Architecture in Germany. He married Elizabeth Grube, a traveling student from Lewis and Clark College in Portland. They first resided at 1643 SE Holly Street in 1960, but are now residing at 5304 SW Burton Drive since the year 1979. On the 15th of May 1979, Grube received his US citizenship in the District Court of Portland District.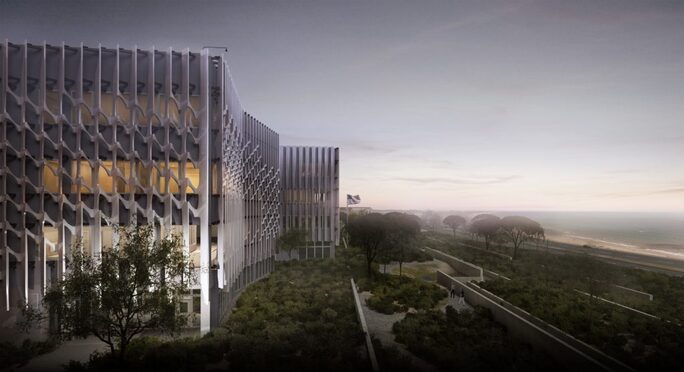 Initially, Grube worked for the firm of 
Skidmore Owings & Merrill
 and William Fletcher. He was then recruited by the United Nations to design Teacher Training Institutes across Africa as part of UNESCO's Regional Planning Office in Khartoum, Sudan. This four-year assignment which started in 1961 became an eye-opener for the couple who had two young children at that time. This obligated Grube to focus his career on projects in developing countries. Upon his return to Portland in 1964, he then worked with Richard A. Campbell (1930-1985), and William Roger Yost, who then became his partner in founding 
Yost Grube Hall Architecture
.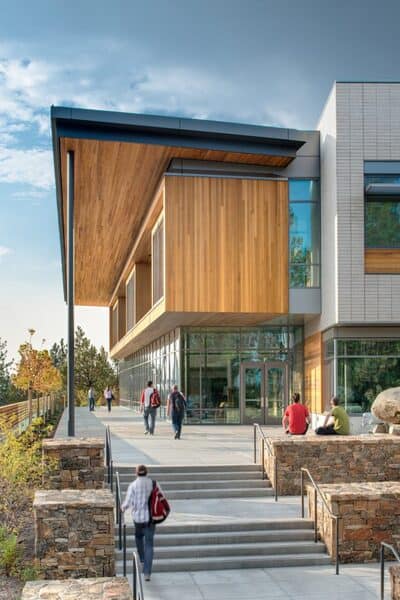 Yost Grube Hall Architecture
 (YGH Architecture) is a firm that provides architecture, planning, and interior design services for commercial, educational, and governmental clients. Located at 707 SW Washington Street, Suite 1200 in the city of Portland, Oregon, this firm was founded in 1964. For over 50 years, YGH Architecture has been leaving its mark in 45 countries overseas. Their work is so diverse, that it ranges from corporate headquarters and commercial facilities to resort, and university buildings. "Sustainable strategies", they said, "are the starting point of their design process". Among their featured works is the 
Central Oregon Community College Science Centers and Jungers Culinary Center
, 
University of Oregon Allen Hall
, 
Portland State University Academic and Student Recreation Center
, and
 The Standard Workplace Assessment
. These can all be found in the U.S. State of Oregon, but there are also some which can be found outside the state, such as the 
US Embassy Compound
 located in Maputo, Mozambique. YGH is still completing bid documents for this $278 million project.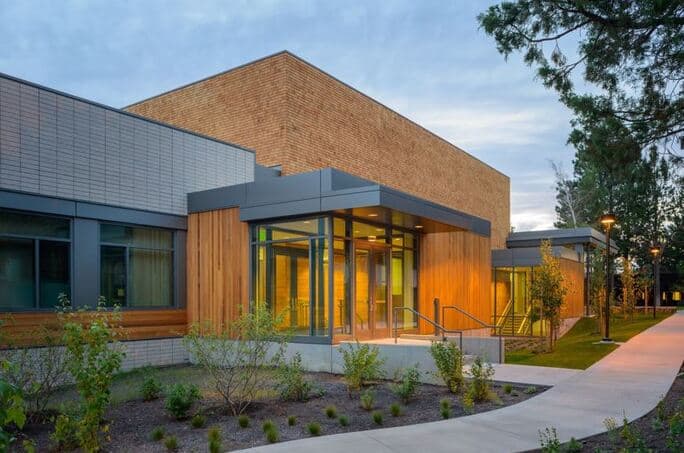 Just last year, on May 8, 2019, the Architecture Foundation of Oregon (AFO) revealed its 
2019 Honored Citizen
 as Joachim Grube. AFO Honored Citizens are annually recognized and celebrated for their significant contributions to the state's designed environment. Since it is chosen by a committee of colleagues from across the field, the Honored Citizen award is one of the most prestigious in the state. Being one of the leaders in the architecture community of Oregon, Grube has established himself as a true visionary who embraces innovative and purpose-driven design. 
Timberline Lodge
, which was notable in the film industry for its serving as the exterior of the Overlook Hotel in the horror movie The Shining, was one of the buildings across the state influenced by Grube. He guided the implementation of the new winter entrance in this project. He also collaborated with Leroy Setziol, the most accomplished and respected wood sculptor in Portland, and Pietro Belluschi, an Italian-born American architect. As well as the leader of the Modern Movement in architecture, in a total of six churches, among them the University of Portland Chapel.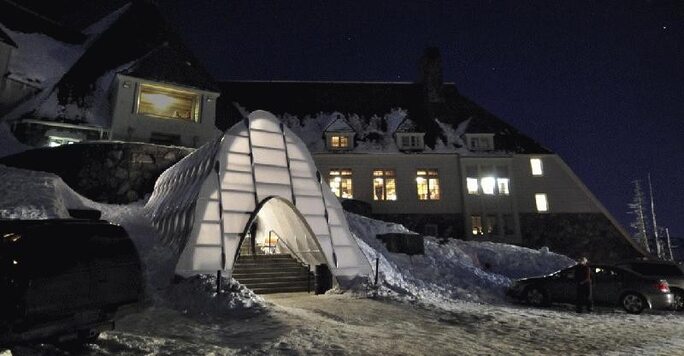 Joachim Grube has helped shape the lives of countless young professionals by continually encouraging and supporting a diverse community of architects, designers, engineers, and artists. The legacy he leaves includes developing these people to design and deliver state-of-the-art facilities contributing to economic development around the world. He has served as a benchmark for an entirely new generation of professionals. Despite his old age, he is still well regarded as an artist, a mentor, and an advocate for voices, new and old alike.