Pietro Belluschi is our city's most acclaimed and accomplished architect as well as one of the great American modernists of the 20th century. Over the course of his career, Belluschi participated in the design of more than 1,000 buildings, in the Pacific Northwest and across the nation, including major urban buildings such as the Pan Am Building and the Juilliard School in New York and the Bank of America in San Francisco. A unique characteristic of his style that made him so popular was his use of materials native of the Pacific Northwest in his work in the region, such as wood and aluminum, which played a significant role in the development of the style Northwest Regionalism.
Pietro Belluschi was born on 18 August 1899, in Ancona, Italy. Having grown up in Italy, he joined the army that fought against the Austrians during the First World War, where he took part in the Battle of Caporetto and the Battle of Vittorio Veneto. After the war, Pietro entered La Sapienza University of Rome, from where he graduated in 1922 with a degree in civil engineering. The following year, he came to the United States through a student exchange program to study at Cornell University in New York and earn a second degree in the same field. Due to the growing fascist regime in Italy under Benito Mussolini, Belluschi decided to stay in the US and pursue architecture.
After graduating from Cornell in 1924, he moved to Portland, Oregon and started his career in architecture at A.E. Doyle and Associates. There, Belluschi worked as a draftsman for a few years before becoming the chief designer in 1928. His first major architectural commission was the Portland Art Museum, which was completed in 1931. The architectural style of Portland at the time was still mainly 19th-century Beaux-Arts/Renaissance Revival, so this building, with its modernist style, made Belluschi nationally recognized. To this day, it is considered to be one of the 20th century's most distinguished art exhibition buildings. "Belluschi's vision for the Portland Art Museum", said museum director Brian Ferriso, "simultaneously demonstrated a deep understanding of history as well as the future as expressed through the ideals of modernism".
One of his other nationally well-known gems is the Commonwealth Building in Downtown Portland. Finished in 1947, this 12-story building, with its sea-green tinted glass and aluminum paneling, was one-of-a-kind at the time. It gained a lot of recognition as a pioneer in many ways: it was the first major corporate tower to be built after World War II, the first curtain-wall structure of glass to be built in the United States, and it was also the first building in the country to be fully air-conditioned and to use a geothermal heat pump. In 1976, it was placed on the National Register of Historic Places.
Belluschi was also famous for his church designs. Great examples of his developing Northwest Regional style can be seen in St. Thomas More Catholic Church and the First Presbyterian Church in Cottage Grove. They, "display not just the clean lines of modernism, but an almost Arts and Crafts-like reverence for materials such as wood," writes Brian Libby, journalist, and Portland architecture blogger. Additionally, he designed many education facilities in Oregon such as Reed College, and across the country. For his remarkable achievements, Belluschi received many awards including the Gold Medal of the American Institute of Architects in 1972, which is the highest official honor of the American architectural profession, and was also awarded the National Medal of the Arts in 1991.
Pietro Belluschi died on 14 February 1994 in Portland, at the age of 95 years old. His work made a lasting impact on the architectural community here in Portland and worldwide and continues to inspire young architects and designers. His work and personal home are often on tour within the architectural community. Below are a few images of his personal residence, self-designed and still owned by the Belluschi family.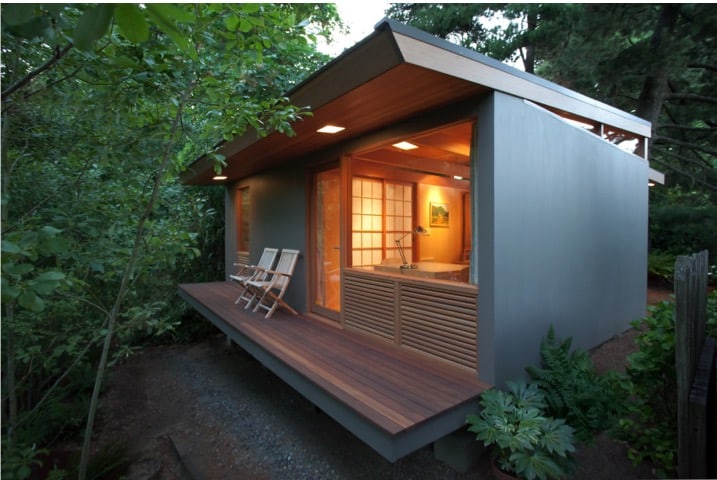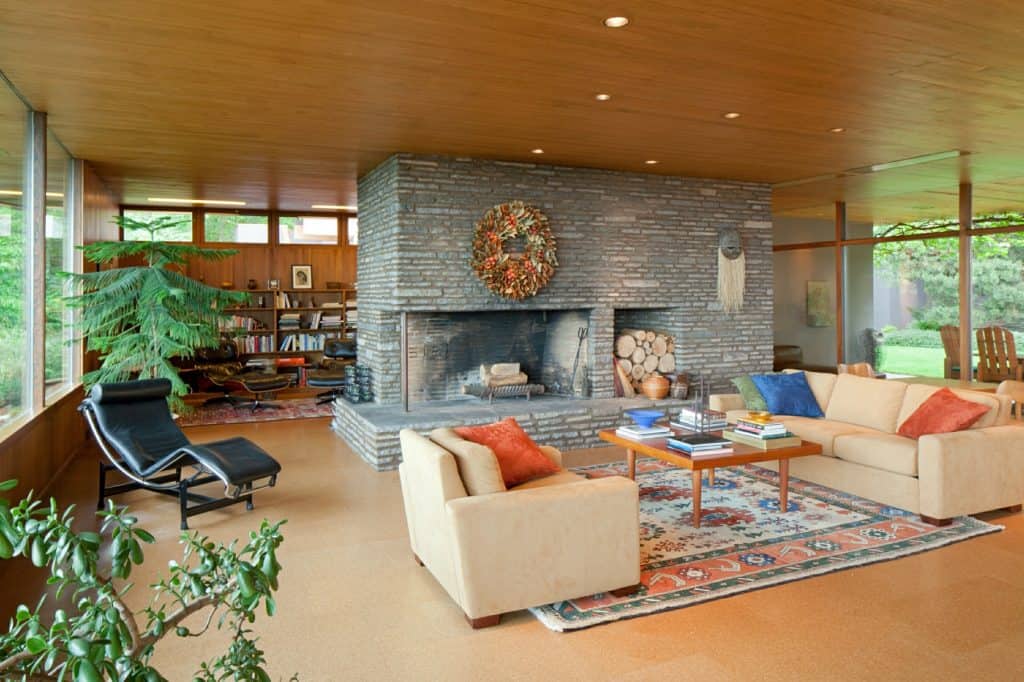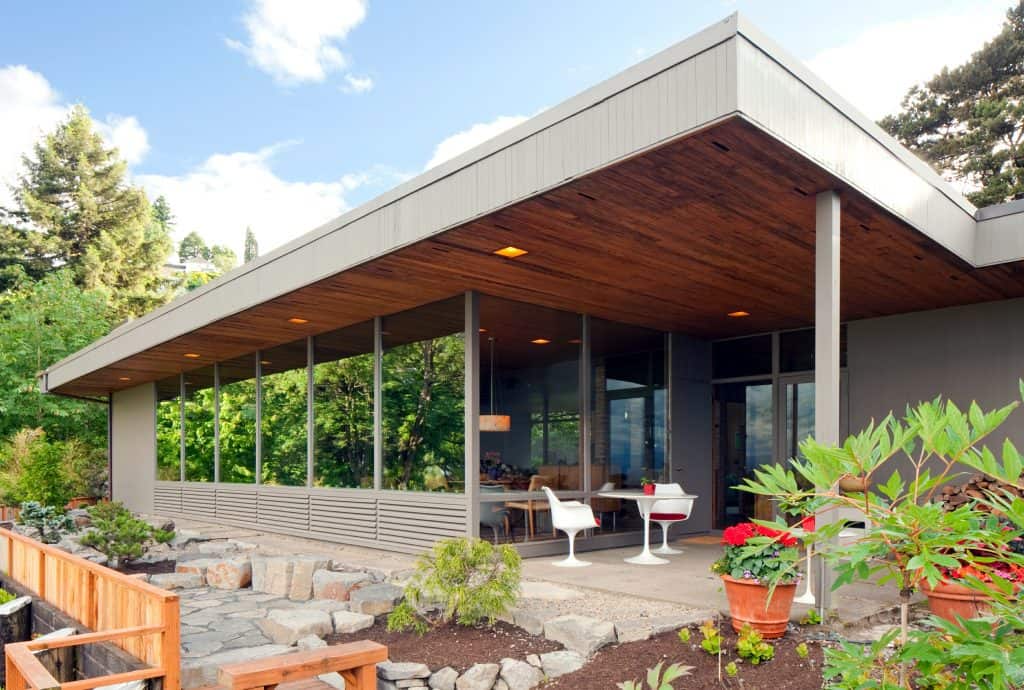 To learn more about his life and work, be sure to check out here and here.
Are you in search of a modern or contemporary home here in Portland, Oregon? I keep my eye on the very best homes to hit the market and would be happy to help you buy, or sell, yours. Get in touch.
Marisa Swenson
971.285.7955
Modern Homes Portland