Arne Jacobsen was a Danish architect and designer known for his contribution to architectural Functionalism, a movement that includes the Nordic "funkis" that is featured significantly in Scandinavian urban architecture. He is also considered a success worldwide with the accomplishments he garnered in his simple but useful chair designs like the one shown below.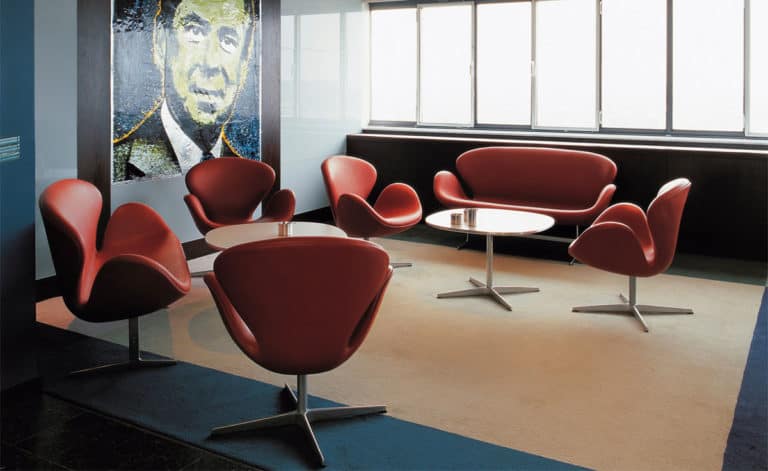 Born on the 11th of February 1902, in Copenhagen, his first dream was to become a painter. Jacobsen's mother would ultimately urge him to take up architecture instead, as she considered this to be a more reassuring profession. Jacobsen initially trained as a stonemason before he was admitted to the Architecture School at the Royal Danish Academy of Fine Arts (Kongelige Danske Kunstakademie) where he studied under the tutelage of Kay Fisker and Kaj Gottlob, two of Denmark's leading architects and designers of the time.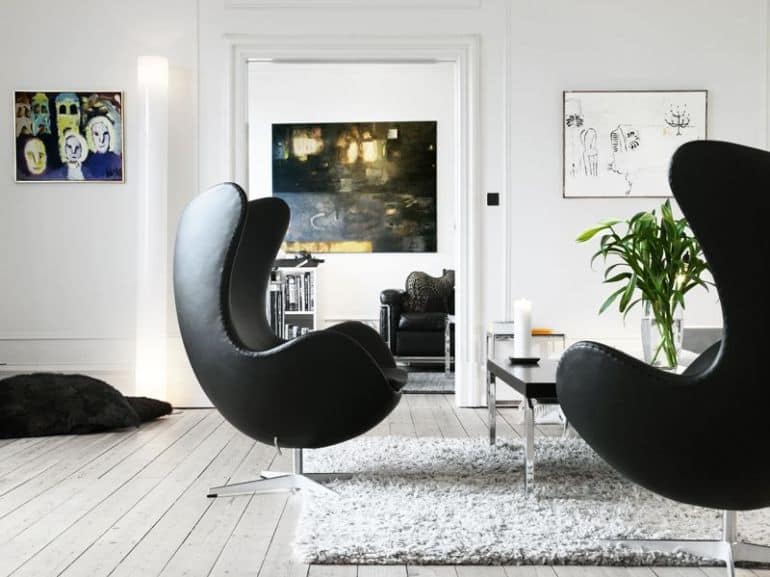 As a student in 1925, Jacobsen partook in the prominent Paris Art Deco fair, "Exposition Internationale des Arts Décoratifs et Industriels Modernes", and achieved a silver medal for the chair design he exhibited. Arne Jacobsen's influences early on included Le Corbusier, whose L'Esprit Nouveau captivated the young Jacobsen, Ludwig Mies Van Der Rohe, and Walter Gropius who were both acquainted with him in rationalist architecture.
Jacobsen would then go on to work for Paul Holsoe's city architectural firm from 1927 until 1930. After gaining experience, he collaborated with another architect, Flemming Hassen. He won an award from the Danish Architects Association for designing the "House of the Future," including him among the first to introduce Modernism to Denmark.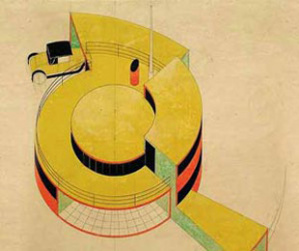 This award allowed him to set up his own office in 1929 in Hellerup, Copenhagen, working not just as an architect but also as a designer in interiors, furniture, textile, and ceramics. During the Second World War in 1943, he was exiled due to his Jewish background and had to escape deportation to the concentration camps. After the war had ended in 1945, Jacobsen returned to his country and continued his practice.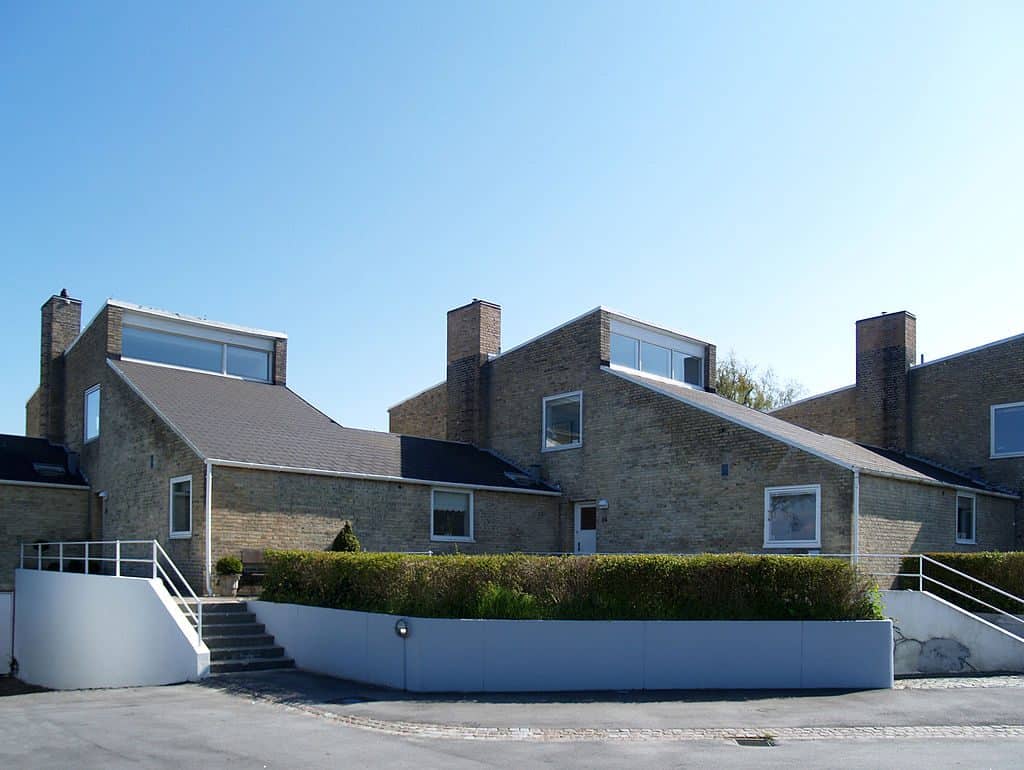 From 1956 to 1965, Jacobsen became a professor of Architecture at the Royal Academy of Arts (Skolen for Brugskunst) in Copenhagen. The famed architect was recognized internationally for his three-legged stacking chair, called The Ant (1952) and The Egg chair (1959) which was made out of cloth-covered plastic for the back and the seat.
Arne Jacobsen is a man noted for his well-proportioned works, deeming this as one of the integral parts of his style.