We're all familiar with the massive changes that succeed a war on every facet of society and World War II was no exception. 1945 saw a new generation of veterans with young families working hard to rebuild their lives. The pressing need for inexpensive housing and furnishings spurred a boom in design and production. A new optimism prevailed and the introduction of commercial jet travel in 1957 encouraged a growing fusion of cultural influences. The world saw a blurring of Eastern and Western aesthetics and technology that resulted in an entirely new cultural fusion.
Informality and adaptability replaced the elaborate households of prewar years. With it, the need for expensive and permanent furniture as a symbol of status dissipated and a time of innovation rose—new materials and technologies, many developed during wartime, freed design from tradition. Increasingly abstract and sculptural aesthetics combined with a lower price for mass-produced objects defined a post-war era of design.
The most marked changes occurred in America, Italy, Scandinavia, and Japan. America saw a number of firms build a reputation for manufacturing and marketing well-designed, high-quality, inexpensive furniture made from new materials like fiberglass and plastics from famed brands Herman Miller Furniture Company and Knoll International. This new age in furniture was uniquely designed for a broad consumer market, a revolution in the way products were created and sold. Italian designers made efforts to establish themselves as leaders in the lucrative domestic design industry, hoping to revive their depressed postwar economy. They looked to traditional forms or materials for inspiration at first but soon embraced new materials and technologies.  Italian designers of the time produced radically innovative designs that expressed the optimistic spirit of high-style modernism.
Scandinavian designers combined the traditional beauty of natural materials with advanced technology, giving their designs a warm and domestic, yet modern quality. Japanese designers, aware of contemporaneous developments in Western architecture and design, strove to create a balance between traditional Asian and international modern aesthetics while still evoking national values with their distinctly Asian sensibility.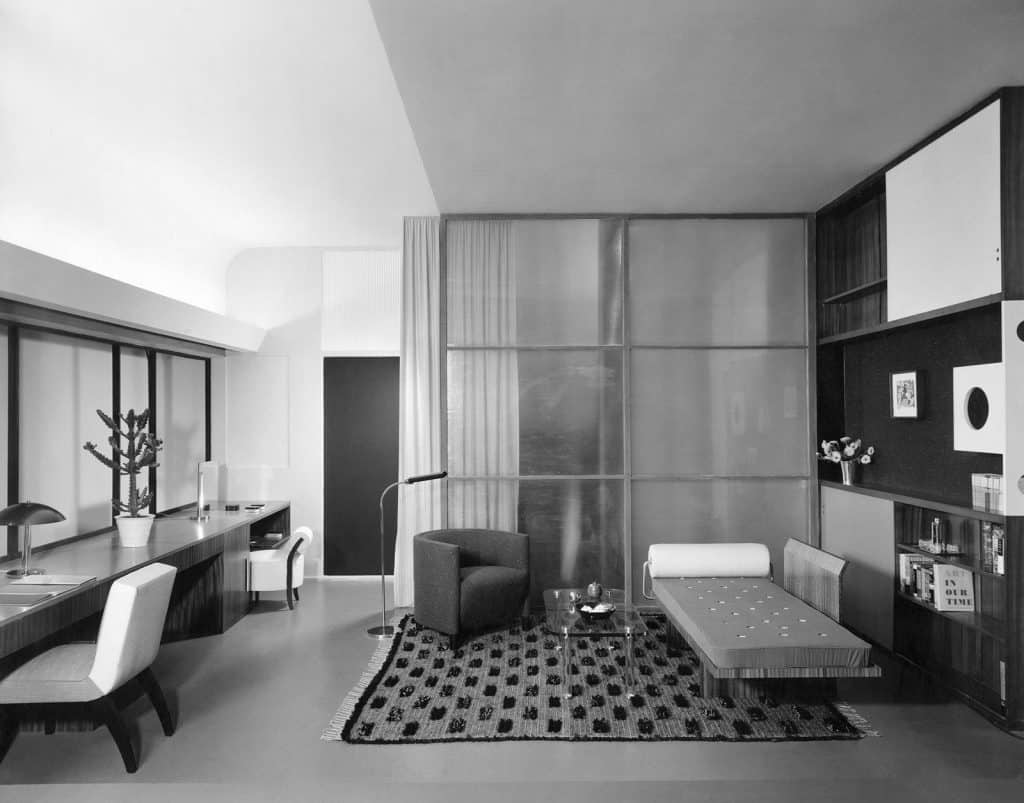 At the same time, an alternative group of artist-designers reacted to the perceived impersonality of mass production by creating hand-worked one-of-a-kind objects with traditional materials. These alternative designers helped elevate the products of a postwar movement to the status of art. This counter-movement began as early as the 1960s, and prevails today.
No movement is isolated from the worldly events that shape demand. Had it not been for these historic moments, we wouldn't have the need for innovation that birthed a new era of design. Looking at history from this causal perspective puts modern design in a global context.
Learn more about the innovators who dominated this era of design:
Florence Knoll – "I'm Not A Decorator"
Grete Jalk: Scandinavian Design Revolutionary
Isamu Noguchi: Critically Acclaimed Sculptor
And many more on the MHP blog!